L. Ron Hubbard Bibliotheca:Site support
From L. Ron Hubbard Bibliotheca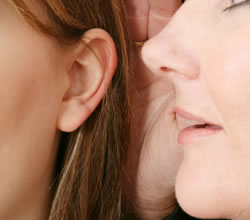 We welcome your donations!
We need ...
... Your ARC
Your commlines are very valuable: Please spread the word of mouth: make us known, send out letters or mention our URL in newsgroups or talk to people. To achieve our purposes we need A LOT OF SUPPORT!
... Your LRH-Materials
Books, tapes, letters, magazines, sp-declares, letters from Ron, single issues, local org issues, videos, certificates, meters, magnetic cassettes, reel-to-reels, even LRH-science fiction and other fiction and secondary literature by any Scientologist...
We collect and preserve make available everything what relates to Scientology, Dianetics and its study.
Please consider to donate your own library at least after your death (in a testament), especially if you have no heirs, who will make sure to keep and maintain your collection.
Please contact us by email, before sending anything, to find out, which is the best address to send it: Special:Contact
... Your Labour
We need a lot of people willing to work on these projects (see below and click on the link Projects and you will find all projects, which are already worked out).
Librarians
Artists (this site could be made better by you!)
Software-Developers
Webdesigner & -programmer (we want an online-catalogue)
Typists
Translators
Helpers (i.e. Scanning Materials)
Lawyers
eBayers (to look out for rarities and buy them for the library)
Address-owners (we need relay-points in every country for sending and consolidating books and donations)
Fund Raisers
Administrators, who write down new projects and get them done by people
many Friends, who make the project known
and also YOU

A lot of these tasks can be done in your home and we coordinate on long distance.
... Your Money
And please also: Money. We need lots of money for this preservation and for the rooms and publication and digitalization and such. We want to make sure, that the library also exists in 100 or 1000 years and is known and accessible by the public. This costs money.
So if you are planning in a time frame longer than your current life: Write your testament and donate your Scientology materials to our library. Then you will be able to get in contact with the tech also in your next and later life times.
I can assure you, your donations are in good hands and will only be used per our admin scale!
yours
Andreas Grosz, Switzerland